Onix Mayhem Pickleball Paddle Review 2023
The Onix Mayhem Pickleball Paddle is a standout addition to the ONIX lineup, boasting advanced technological features designed to elevate your performance on the court.
Let's delve into its key features and user reviews to understand its strengths and capabilities.
Key Features of the Onix Mayhem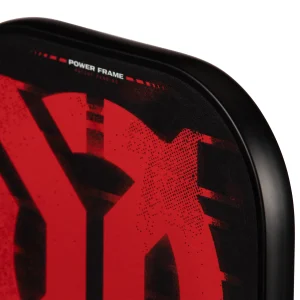 The Mayhem is equipped with a carbon fiber Power Frame that envelops the entire paddle, providing exceptional strength and durability.
This feature ensures that the paddle can withstand the most rigorous pickleball play, making it a reliable choice for competitive players.
Patented ThermoFused Technology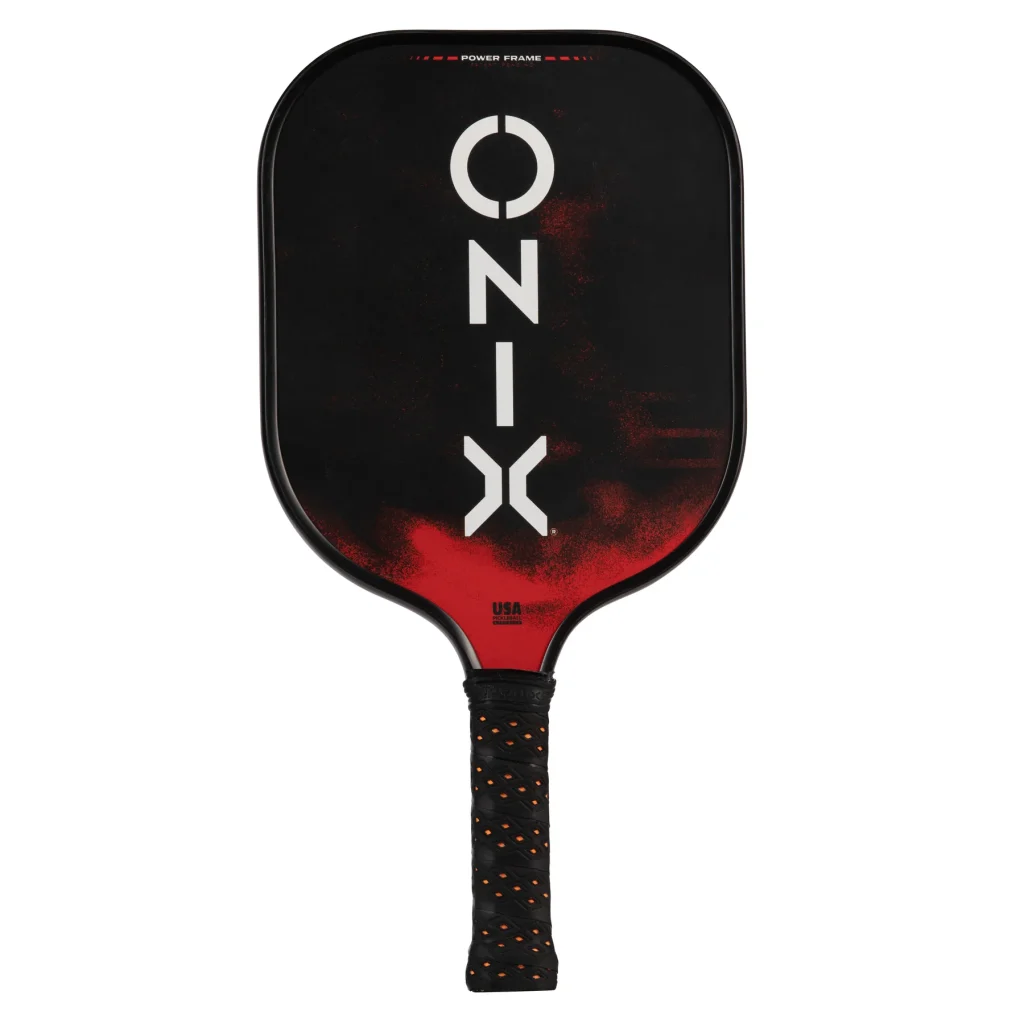 The paddle's construction utilizes patented ThermoFused Technology, a molding process that ensures precision and consistency in its design.
This process allows the paddle to be crafted to exact specifications, contributing to its overall performance and reliability.
Performance Power And Control
The Mayhem offers players the option to choose between two styles – Control (14mm core) or Max Control (16mm core).
Users can opt for the 14mm style for better control or the 16mm style for maximum control.
This selection allows players to cater to their specific playing style and preferences.
Polypropylene Honeycomb Core
The Mayhem incorporates a polypropylene honeycomb core insert, which increases the thickness of the paddle.
This feature enhances touch, power, and pop, providing players with an improved feel and response during gameplay.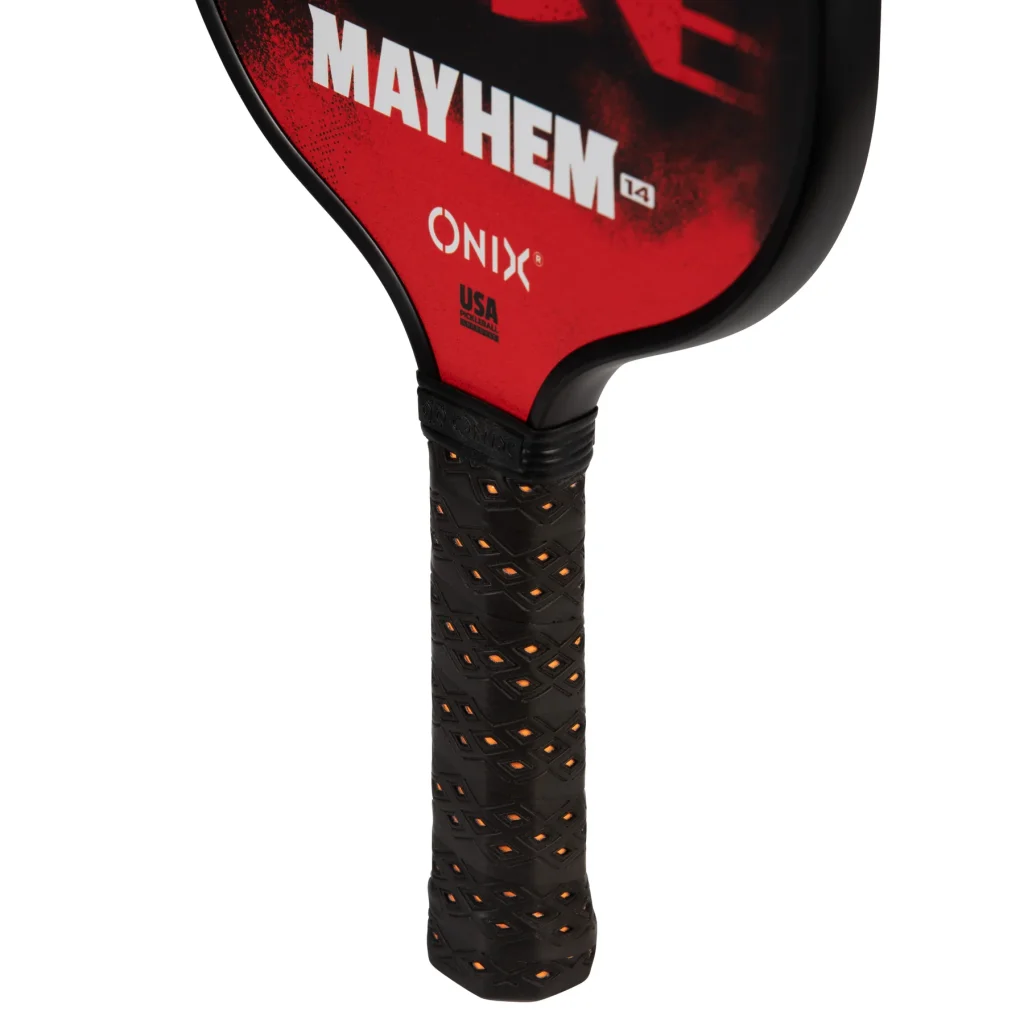 To enhance comfort and reduce vibration, the paddle features a tennis handle filled with high-density foam.
This ensures that players can maintain a secure grip and play comfortably for extended periods.
Onix Mayhem Paddle Specifications:
Paddle Length: 16″
Face Width: 8″
Handle Length: 5.35″
Grip Size Circumference: 4.25″
Weight: 7.8-8.2 oz
Face: DF Composite
Core: Polypropylene
Paddle Shape: Standard
Handle Shape: Contoured Tennis Handle
Edge Guard: Yes
Meets USAPA requirements: Yes
"Love this paddle. Great control with lots of power"
One user expresses their satisfaction with the paddle's performance, praising its combination of control and power.
This indicates that the Mayhem is capable of delivering a well-balanced gameplay experience, suitable for both finesse shots and powerful strikes.
 "Perfect blend of power and control"
Another review from a 4.0 tournament player highlights the Mayhem's appeal in striking a balance between power and control.
The 14mm version is specifically lauded for catering to their needs, making it an excellent choice for players seeking versatility in their gameplay.
 "Winner with great touch and power"
A user commends the Mayhem for its impressive touch and power capabilities.
They appreciate the composite face, which allows them to generate power when needed while still maintaining good touch for more delicate shots like 3rd shots and resets.
In conclusion, the Onix Mayhem Pickleball Paddle lives up to its name by bringing a sense of controlled chaos to the pickleball court.
With its Carbon Fiber Power Frame, Patented ThermoFused Technology, Polypropylene Honeycomb Core, and Composite Face, it offers a remarkable combination of strength, precision, and playability.
The positive user reviews further solidify its reputation as a high-performing paddle that suits a range of playing styles.
Whether you're a seasoned tournament player or a recreational enthusiast, the Onix Mayhem is certainly worth considering to elevate your pickleball game.
FAQ's About The Onix Mayhem Pickleball Paddle
Q: What is the difference between the Control and Max Control styles?
A: The Control style features a 14mm core, providing better control, while the Max Control style boasts a 16mm core, offering maximum control for precision shots.
Q: Is the ONIX Mayhem suitable for both recreational and tournament players?
A: Yes, the Mayhem paddle caters to players of all levels, making it an ideal choice for both casual and competitive play.
Q: How does the Polypropylene Honeycomb Core enhance gameplay?
A: The honeycomb core insert increases thickness, leading to improved touch, power, and pop, giving players better control over their shots.
Q: Can I generate power with the Mayhem paddle?
A: Absolutely! The composite face and medium-weight characteristics of the paddle allow players to generate considerable power when needed.
Q: Does the High-Density Foam Handle reduce vibration during gameplay?
A: Yes, the tennis handle filled with high-density foam enhances comfort and significantly reduces vibration, ensuring a more enjoyable playing experience.