The 10 Most Popular Brands of Pickleball Paddles
If you're asking yourself, "What pickleball paddle should I buy?" or "What pickleball paddle should I get?" or perhaps "Which pickleball paddle is best?".
These are questions that will result in loads of different answers.
Most of the time, the answer is relative to you – your skill level, playing style and how much are you willing to pay for it.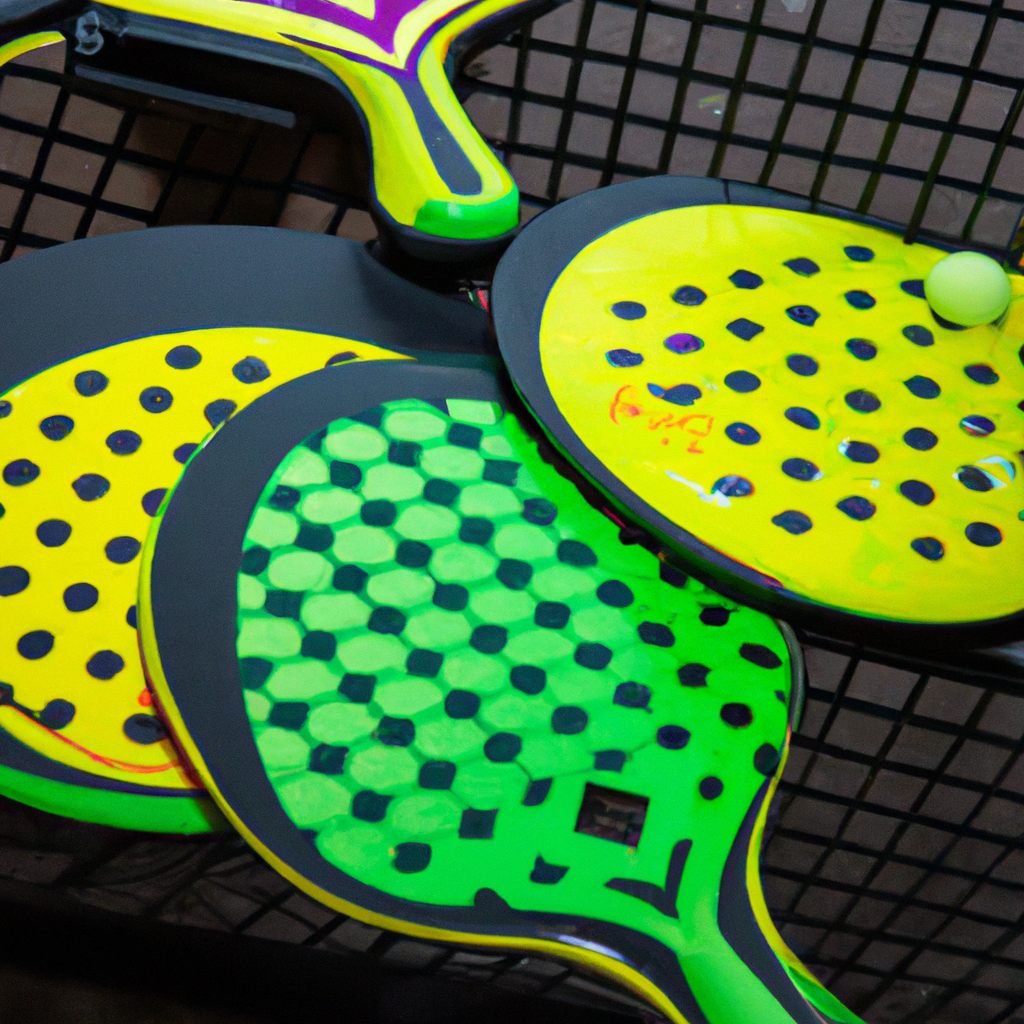 If you're looking to improve your game on the pickleball court, choosing the right paddle is essential.
With so many brands and models available, it can be challenging to know where to start.
In this article, we'll explore some of the best brands of pickleball paddles and what makes them stand out.
From high-end professional paddles to budget-friendly options, there's a paddle out there for every player.
There are many different brands of pickleball paddles on the market, and the popularity of each brand can vary depending on the region and the preferences of individual players.
Let's take a closer look at ten (10) of the most popular brands: (in no particular order)
Selkirk Sport is located in the Northwest area overlooking the Selkirk Mountains and is owned by the Barnes family.
Their business acumen of "uncompromising quality" makes them one of the market leaders in pickleball paddle technology and innovation.
Rest assured that when you buy a Selkirk brand, you are buying a high performance equipment.
Click here to check out the most popular, top-selling Selkirk paddles.
Paddletek is another popular brand that's been influencing the game since 2010 when they've introduced their first honeycomb core paddle technology in the market.
They also started as a small family business but have grown as one of the leading brands in pickleball owing to their love of the game and vision for paddle improvement.
Their paddles include various technology innovations such as the Smart Response Technology and vibration control in the aim of fine-tuning the perfect paddle for every style of play.
Have a look here at the various paddle range that Paddeltek has to offer.
Founded in 2005, Onix is a dedicated manufacturer of pickleball paddles and accessories headquartered in Evansville, Indiana.
It continues to strive on its mission to grow and support the sport of pickleball at a professional level.
The company designs and manufacture technologically advanced equipment to make the sport more exciting and enjoyable.
Check out the top-selling paddles from Onix in this post.
Gamma Sports has been around since 1970's and is well-known in the tennis world with their Gamma Gut string.
Back in 2014, Gamma's tennis grips started getting widely used on pickleball paddles and so they decided to jump right into the sport of pickleball.
At present, Gamma is based in Pittsburgh Pennsylvania with their state-of-the-art research and development lab and onsite courts that they use for product testing and some friendly competition.
Click here to see some of Gamma's popular paddles.
Pro-Lite is a family owned business that has been around since 1984 and produced the very first composite pickleball paddles. Their innovation that time revolutionized the sport and industry of pickleball.
Their paddles are equipped with innovative and advanced technology and are manufactured in Milwaukee, Wisconsin.
The company has a very strong dedication to the sport and pride themselves with their in-house PROLITE technology that goes in every paddle they manufacture.
More details on their top-performing paddles can be found here.
Head is a well-known brand for Winter Sports and Racquet Sports equipment. It has been around since the 1950's so their history is pretty rich.
When it comes to designing and manufacturing high-quality sports equipment and accessories, their brand exudes excellent performance.
This post details the various Head Pickleball Paddle Series, check it out.
Engage is sporting goods manufacturer based in the US. They design and engineer their paddles based on "Applied Physics" to optimize performance of their paddles.
Their R&D department continuously innovate and test different dimensions and material compositions to produce the best paddles with the right balance, power, control and overall feel.
Discover the top performing Engage Pickleball Paddles in this article.
Gearbox Sports was founded in California back in 2007. It has expanded from racquetball into other racquet sports, including pickleball.
Some of their best-selling paddles can be found here.
Franklin Sports has been around since 1946 and is a well-known brand worldwide.
They have products, equipment and accessories for different sports, including pickleball.
Some of their most popular pickleball paddles are below:
Franklin Carbon STK
Aspen Kern Centre Carbon Fiber
Christine McGrath Signature
Franklin Signature
X-Vibe
Activator
Niupipo started in 2012 with their slogan "Nothing Is Unreachable, Pickleball People".
They have an exclusive production line and professional R&D team that has already produced more than forty (40) types of paddles and sold hundreds of thousands of rackets every year.
They manufacture high-quality paddles using advanced technology and excellent materials to produce more stable and easier to control paddles.
Some of their top rated paddles are:
N-01 Pro Explorer Pro Graphite
Voyager Pro Elongated Graphite
X FAD Professional
N-01 Explorer Fiberglass
Overall, there are many great brands of pickleball paddles to choose from, and the best one for you will depend on your personal preferences and playing style.
There's a new brand of paddle that's gaining popularity now, the Ace Spade Pickleball Paddle – it's a paddle that was developed by people who plays pickleball themselves so every considerations with regards to playing the game is built into it.
It would suit most playing styles – either offensive or defensive players can use it for their game. Check it out in this post!